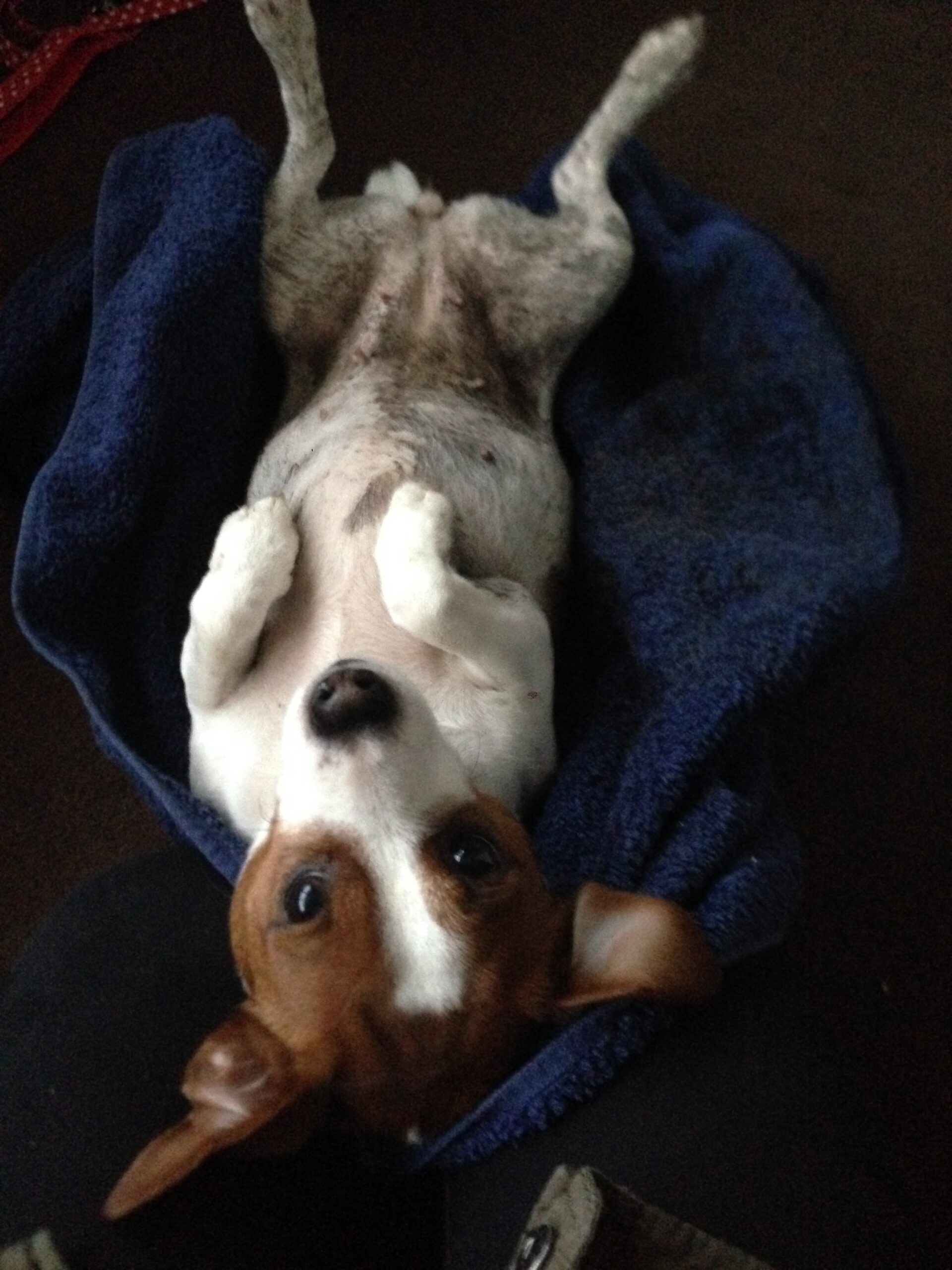 And they called it puppy love
I am Kirstie Shapley, Client Services Manager, and my passion is my doggie, a six year old Jack Russell named Tutsie. She is my absolute world – as I'm sure is the same for most others with a furry baby.
There is no doubt that there is an unconditional bond between dogs and humans, the term "man's best friend" is a wonderful way to describe this relationship. But I believe there is much more to this bond than being greeted by a happy soul every time I come home, long walks on the beach and cuddles on the couch.
Owning a dog can bring you much more than just happiness with the love from this animal but also improve your health and wellbeing by lowering stress levels and blood pressure. They improve sociability and exercise and can also add meaning and purpose to a person's life.
If your business needs to spread the love to improve your team's mental wellbeing, then get in touch on 01924 666 295 or visit our mental health page.