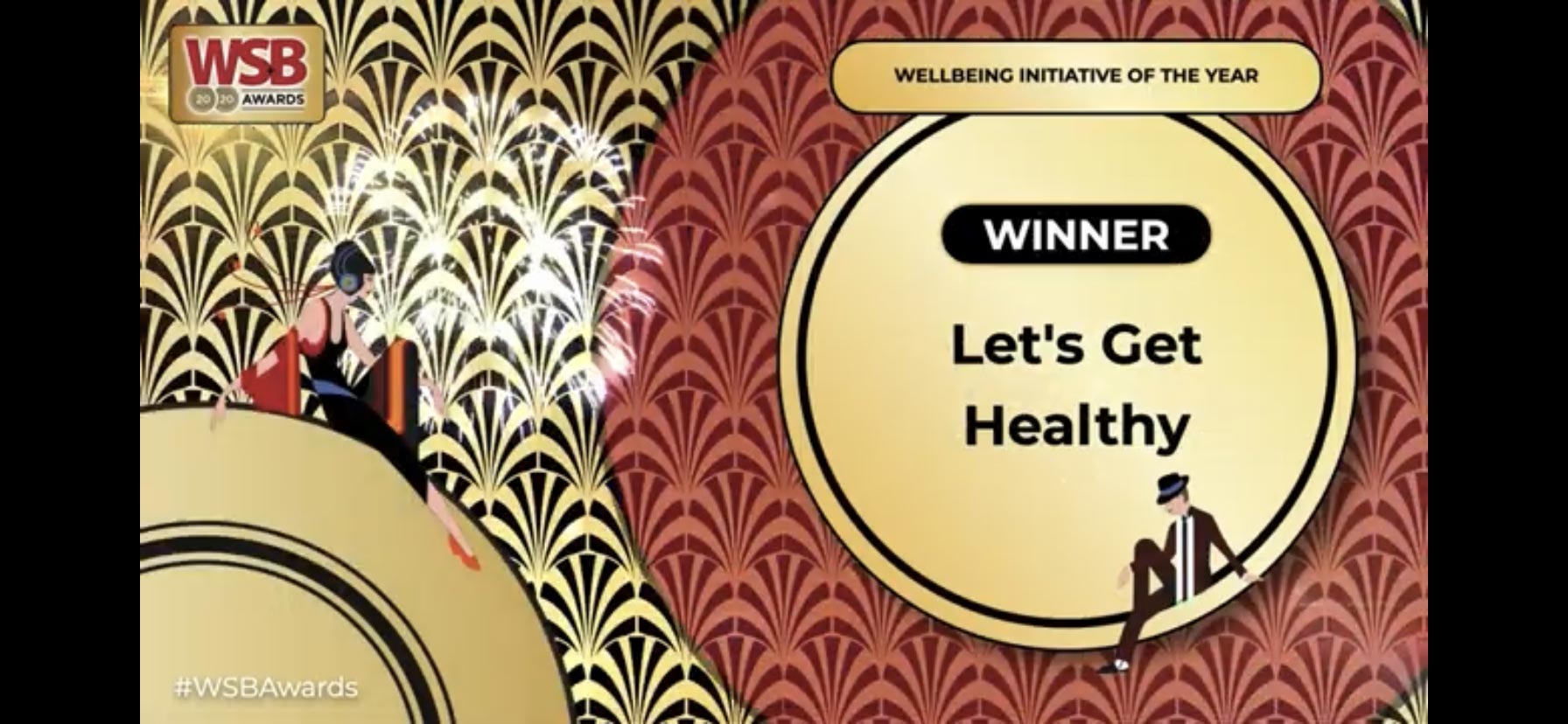 We Won!!
Huge thank you to the brilliant team at Let's Get Healthy who yesterday won the 'WSB Health and Wellbeing Initiative of the year' award.
The award recognised the digital training we have designed and delivered during COVID 19 with learners working at their own pace building personal and team resilience.
In these challenging times we are finding a massive uplift in learners completing our digital learning as they cope with the daily challenges of our new 'normality'.
A huge team effort and well done to all – time for a 'virtual celebration'.