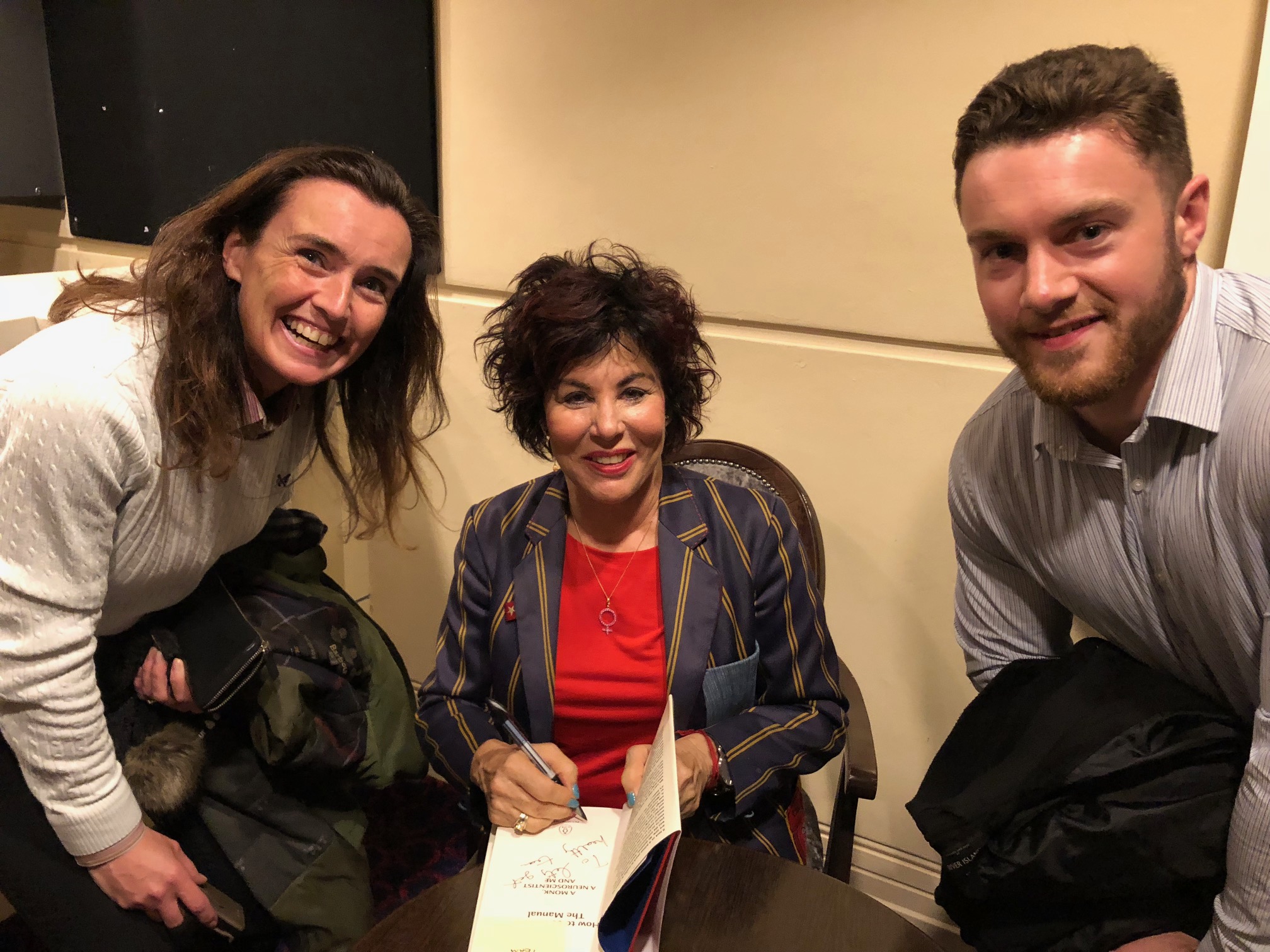 A night out with a neuroscientist, a monk and the brilliant Ruby Wax
The team enjoyed a fantastic evening with Ruby Wax last week, who talked openly and candidly about 'How to be human'.
We also learnt lots about the brain and listened to the wonderful Gelong Thubten share his wisdom on the mind.
As health and wellbeing professionals we do all we can to encourage all we meet to talk openly about their health and wellbeing and the challenges they face. Socialising and having a fun night out is great for our personal and team resilience and even better that we all walked away sharing what we had gained from the night.
Building team resilience doesn't always mean a race to the training or meeting room. Structured social events where colleagues can catch up, laugh together, share what's going great and bounce ideas off each other are equally as important.
The signed books and curry are always a great way to finish the evening as well.