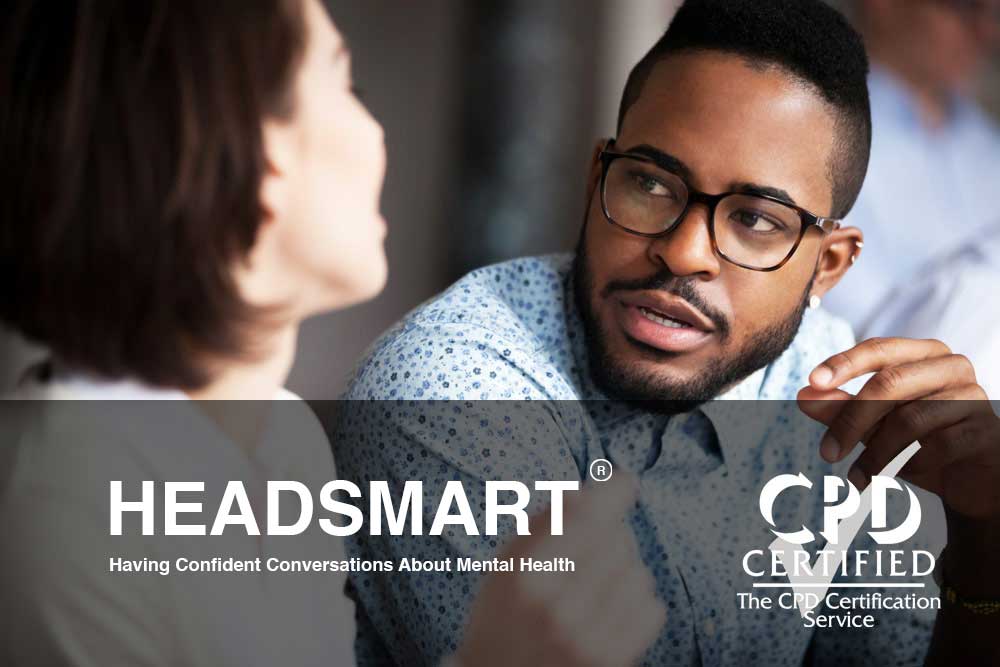 Be HEADSMART about mental health
The CIPD reported in January 2021 that over half (65%) of managers report that they complete learning at home in their own time and only 36% of L&D professionals believe that staff can access learning that is directly relevant to their job.
HEADSMART is online learning that allows line managers to learn how to have confident conversations about mental health and spot signs and indicators of poor mental health, whether their colleagues are working remotely or sat in the office with them.
Mind report that in any given week, 8 in 100 adults in the UK said that they suffer from mild anxiety and depression and HEADSMART allows managers to immerse themselves in learning that is routed in reality.
So please do allow your managers to:
· complete their online learning in work time
· work at their own pace
· buddy up with a HR professional for support and discussion
· and upskill your team by the end of 2021
For more information about our online CPD accredited learning HEADSMART, please get in touch with the team@letsgethealthy.co.uk
#mentalhealth #training