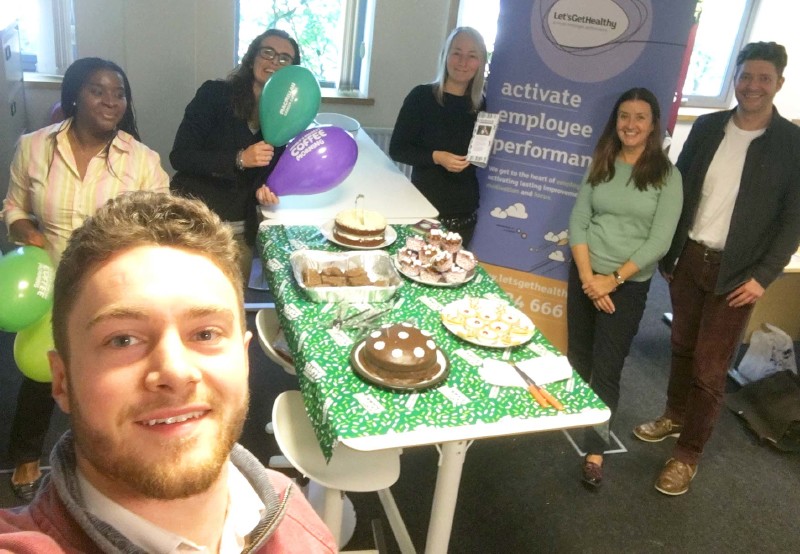 CAKE! The World's Biggest Coffee Morning has arrived early
What a team effort!
Last night, some of the team turned on their ovens and rolled up their sleeves to create an amazing display of colourful delights to sell at our coffee morning. We love our coffee (in moderation) and we also like cake now and again, so today was a fantastic opportunity to raise money for a fantastic cause.
Well done to Joe for organising such a successful event and for sweeping first prize in the best cake voted by everyone, with his superb red velvet.
Did you know: The first ever Coffee Morning happened way back in 1990. It was a rather small affair with a simple idea, guests would gather over coffee and donate the cost of their cuppa to Macmillan in the process. Since the first coffee morning, Macmillan have raised over £200 million.
We understand how cancer can affect people's lives, health, money, family, job, everything. It's not too late to get involved in the cause and have your own coffee morning, enjoy the little things and share a coffee with friends, family and work colleagues.
If you would like information on health and wellbeing services for your workforce, contact us on 01924 666295.