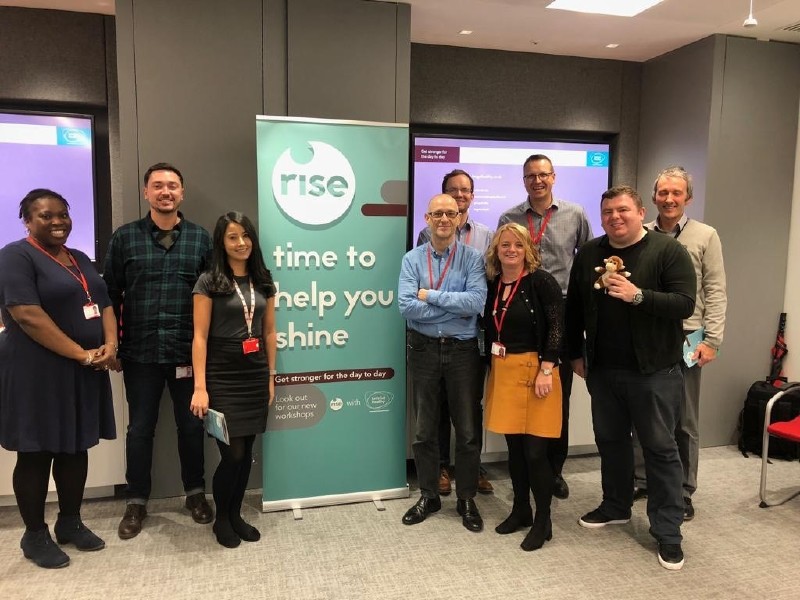 Our client rises up with resilience
Resilience, usually thought of as, the capacity to recover quickly from difficulties and to show toughness. However, with the role out of our new resilience campaign with our international client, we wanted to put even more of a positive swing on things and encourage employees and managers to rise up to the day to day challenges as they become more resilient.
The Rise resilience campaign is being rolled out to employees and managers across England and Scotland in order to equip them with the tools and knowledge they need to be stronger for the day to day.
Take a look at the feedback from the very first workshop:
"This work is highly relevant in addressing common issues such as meeting deadlines. The methods and techniques as well as the science behind them are extremely useful."
"I found there was a good mix of information and exercise with really good tools to put into practice. The knowledge of the trainers was excellent and they were very engaging."
"The session was great both in terms of theory and coping mechanisms. The trainers were really informative and made the session interactive."
"Excellent workshop and made me think about what I am currently doing and how to change certain aspects. Phil and Matt were great!"
If you would like your employees and or managers to become more resilient within your workforce and ready for the challenges and changes of the day to day, then get in touch on 01924 666295 for more information.