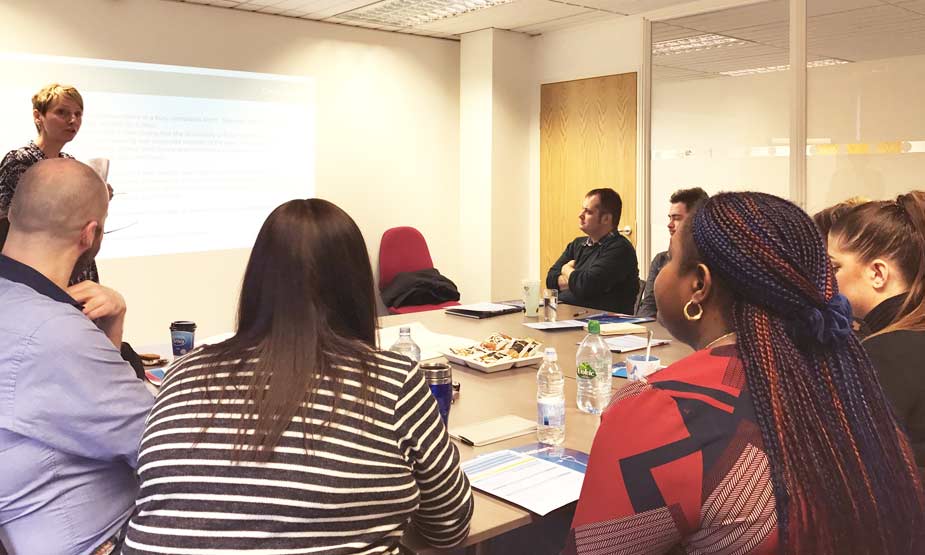 Confident conversations in Newcastle
Line Managers at Echo-u in Newcastle are being taught how to have 'confident conversations' today. They are involved in our engaging and interactive one day 'Mind Matters' workshop.
Mind Matters is a bespoke workshop designed to assist employees to recognise their own signs and symptoms of stress, as well as those of their colleagues. The course also educates individuals on how to have confident conversations about mental health issues within the workplace.
Did you know? According to Mentalhealthstatistics.org anxiety and depression is responsible for one fifth of all days lost from work in the UK.
If you require more information regarding our mental health workshops, including Mind Matters, give us a call on 01924 666 295. We would love to hear from you!