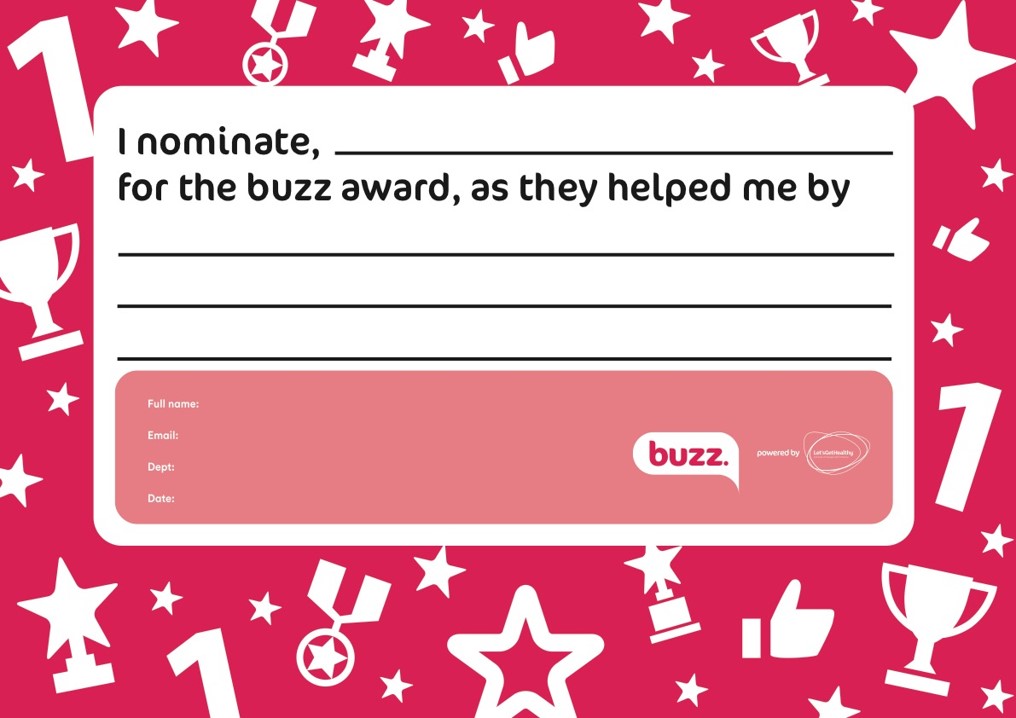 How can you encourage kindness within the workplace?
As we come to the end of Random Acts of Kindness week, what have you done recently to thank your workforce for all their hard work and dedication?
Often, our own need for acknowledgement overshadows our ability to express gratitude to others. However the Random Acts of Kindness Foundation's website lists many positive factors to our own health and wellbeing when demonstrating kindness to others.
So how can you encourage kindness within the workplace? One example Let's Get Healthy use to spread the love is by promoting internal employee awards, so staff can show their appreciation to others for the help and support they have received.
If your team could do with some assistance in showing their appreciation to others please give us a call on 01924 666 295. We would love to hear from you!