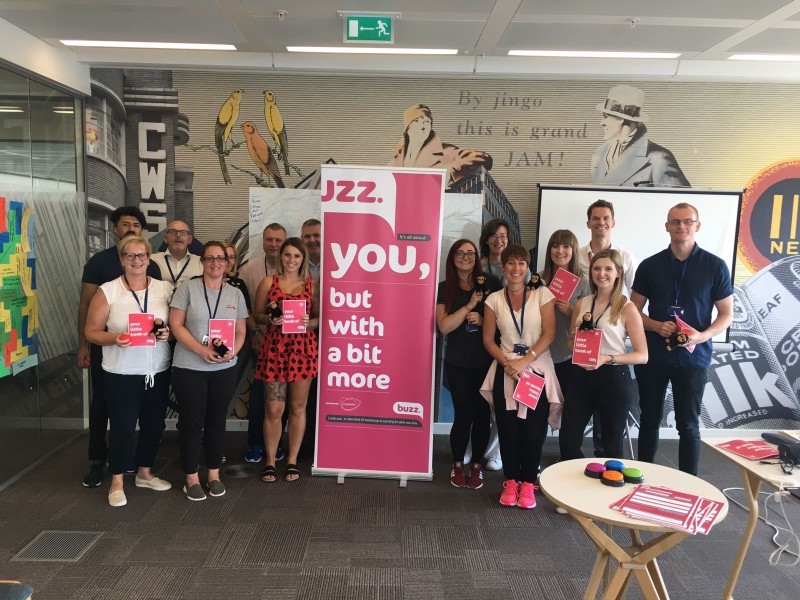 Creating a buzz in Insurance Services
Our training team were over in Manchester last week delivering our award winning buzz resilience session with the Insurance Services team at one of Britain's biggest retailers.
Here is what our brilliant trainers taught the Insurance Services team on the day:
How to build your mental Buzz – To help the team understand how to deal with the stress at work, dealing with change, through boosting a positive mindset
Boost your energy Buzz – Giving you many tips on boosting mental and physical resilience levels to keep you on top Buzz
Buzz power – taking the reins – An innovative approach that allows learners to feedback to management processes they would like to change within the workplace and how they would do it, making life easier for all
Take a look at what the learners had to say about their day:
It is not often I stay fully engaged during a day long training course. Today I did. All aspects brilliant
Found the course and those who delivered it. Really interesting and useful.
Great session. Would like more of these.
According to Public Health England, simple steps like taking a lunch break, exercising (including going for a walk), getting enough sleep, taking time out to relax and eating a healthy balanced diet can help our mental health. And we totally agree, the buzz campaign takes a holistic approach to resilience and goes into great detail on all the levels of resilience including physical, emotional, mental and spiritual.
If you think that your colleagues would benefit from resilience training then please call us on 01924 666295 to find out more.