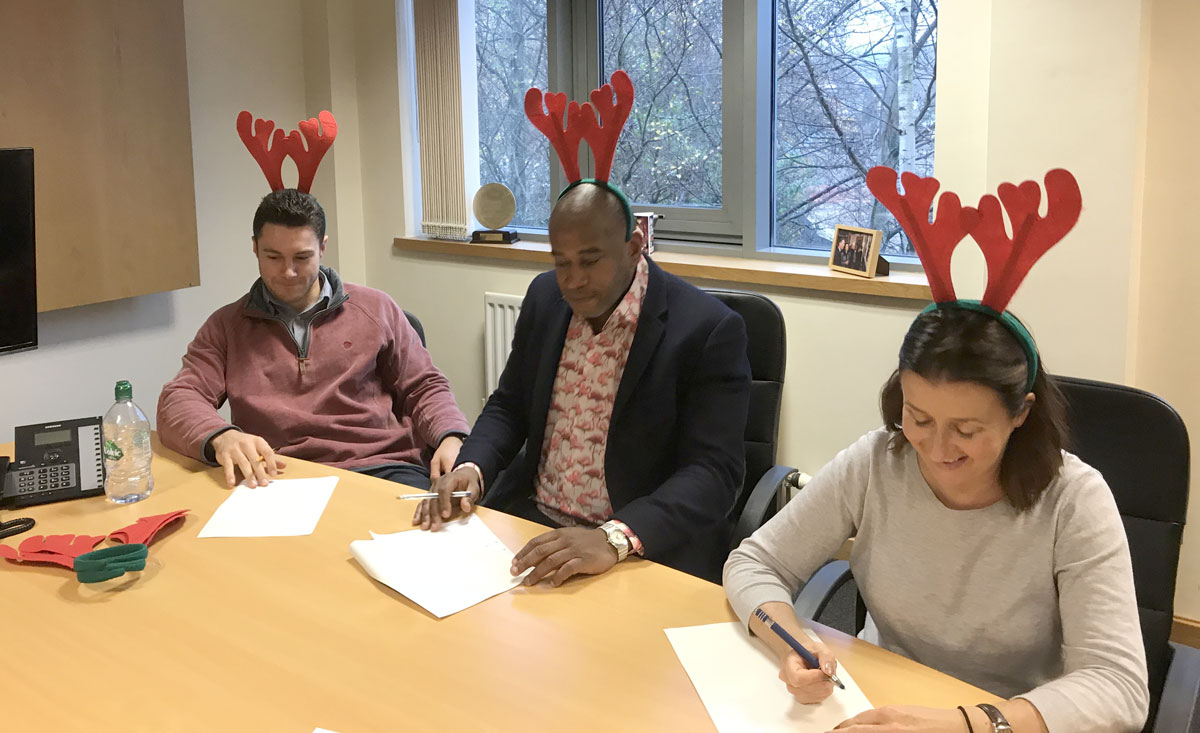 The Santa Banter Christmas Challenge
The Let's Get Healthy weekly Christmas challenge has started.
This year our very own game show host (Our Managing Director Maria) completed the first stage with our office based staff in Leeds.
Having chosen our reindeer names we will test our physical, mental and demonstrate our listening skills and at the end of the challenge the winning reindeer wins precious funds for their chosen charity.
Santa banter is fun and for us as a team lets us relax in each others company and helps us to switch off from the day to day tasks our roles bring. Taking time during the week to switch off and focus on something we care for really helps us build personal resilience. In choosing a charity we are more likely to get involved and doing it as a team means we all take time out together to have some fun. Increasing hormones like dopamine and serotonin is great for all of our wellbeing.
To join us in some Santa Banter and have some fun at work then get in touch with our multi-award winning team on 01924 666295 or visit www.letsgethealthy.co.uk