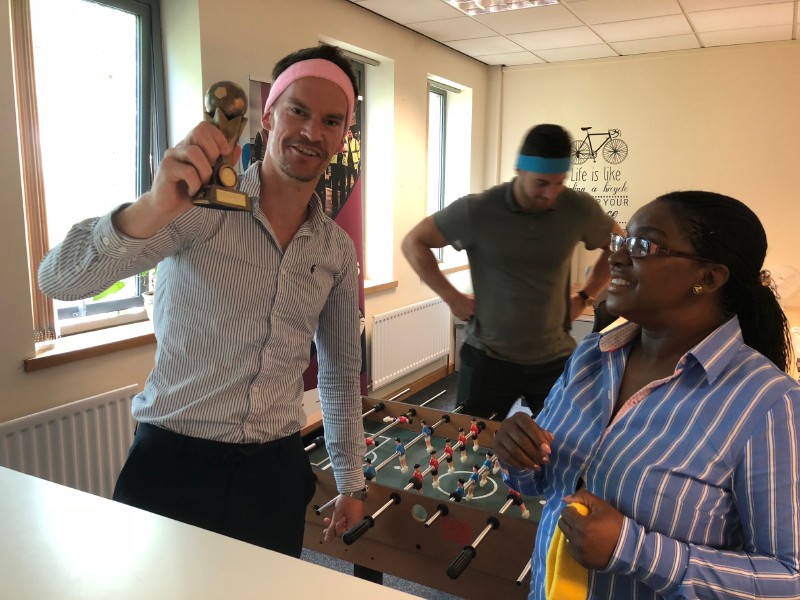 The Table Football World Cup
Whilst France may have won a little known tournament this summer over in Russia, there was a much more important competition going on right in our very own head office.
Table Football World Cup, started on the same day that Russia thrashed Saudi Arabia on the opening day of the tournament, but the grand final was yesterday.
Ben played Joe in the final and won a hard fought contest 5-3. Whilst we all had some fun together and was all over in 10 mins, it was a great way of ensuring we all got a well earned break away from our desk.
Breaks can replenish the psychological costs associated with working hard, improve work performance, and boost energy. One key component of an effective break is psychological detachment, meaning, mentally disengaging from work (Sonnentag & Fritz, 2007). Make sure you have fun doing it!
If you need ideas on employee experience, then contact our award winning team on 01924 666295 to find out more, we would love to hear from you.