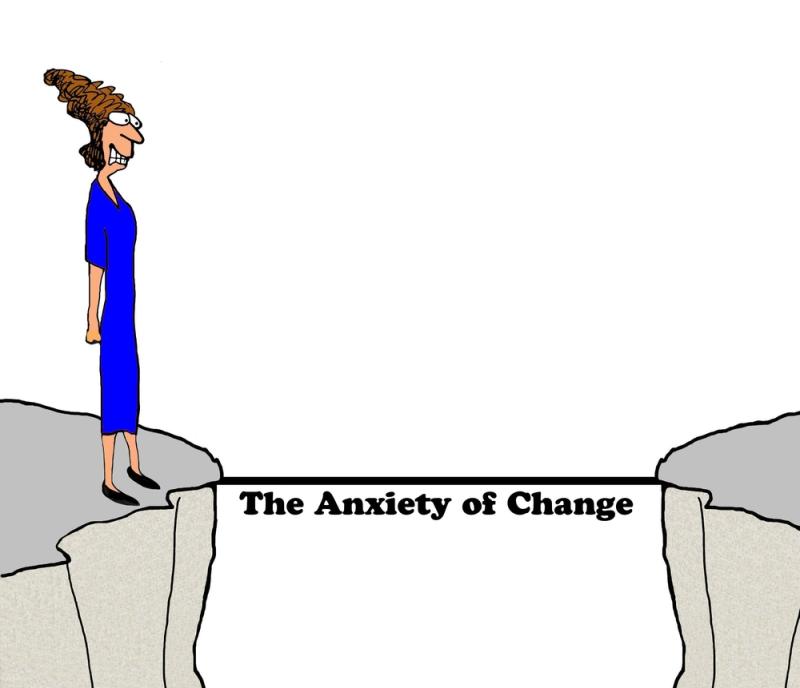 Grab hold of anxiety – don't let it impact a great change programme
When we deliver our mental health awareness training the conversation about keeping up with change always raises it's head.
Change at work, at home, even our regular journey home can cause anxiety and it's important to have tools and techniques to share with teams, especially if you are going through change/transformation. Here's 2 quick techniques to try:
If your first thought when presented with new ideas is to consider the risks, downsides, and reasons they won't work, other people are probably picking up on your instinct and worse, may perceive it as unwelcome negativity.
Make sure that your first response to a new idea is to note what's good about it. Doing this will help your brain improve at balanced thinking and benefit you overall. You can then mention your worries, but have balance as you have looked for the positive too.
Another technique is to delay reacting, even by only a few hours, so that when you do respond, you're giving a considered response.
For more information on our mental health awareness training, contact the team on 01924 666295.