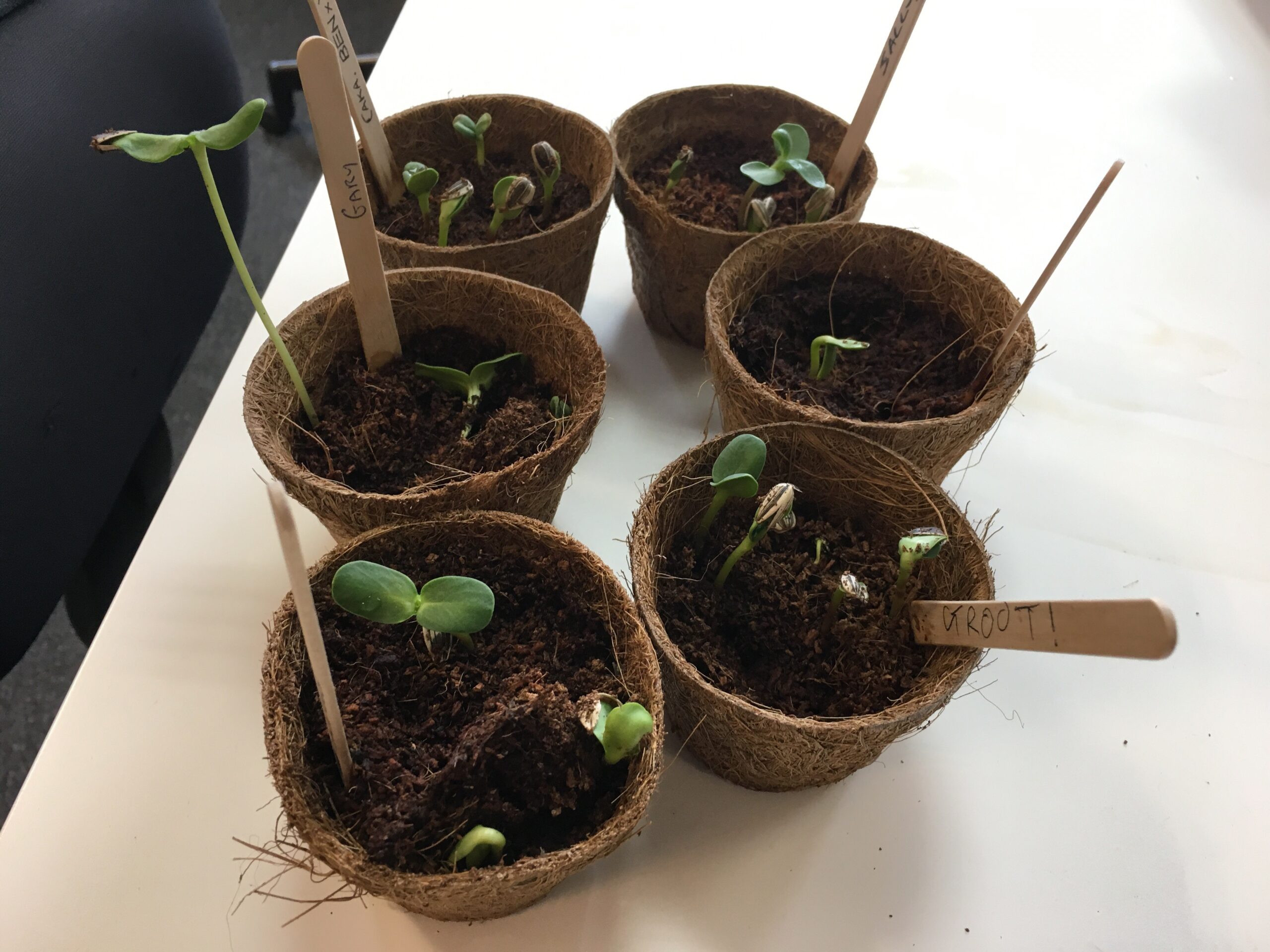 Introducing the Let's Get Healthy office tallest sunflower competition
After the great weather we have been having we thought we would try and bring a little bit of the sunshine into the office. Armed with a small pot, compost disc and a few seeds, the 6 week challenge is to grow the tallest sunflower.
There are a few pre-requisites with each one:
Each sunflower must have a name
We must look after it as best as possible
Talking to the sunflower is optional but might be the secret to helping it grow!
Did you know: it is thought that plants in the workplace can improve stress levels and increase both productivity and creativity. Research in the Journal of Hortscience has even shown a positive correlation between indoor plants and reduced absence.
We're having lots of fun growing ours…keep an eye out for the winner in the coming weeks.
If you would like some more information about the services we provide, please contact our office on 01924 666295.