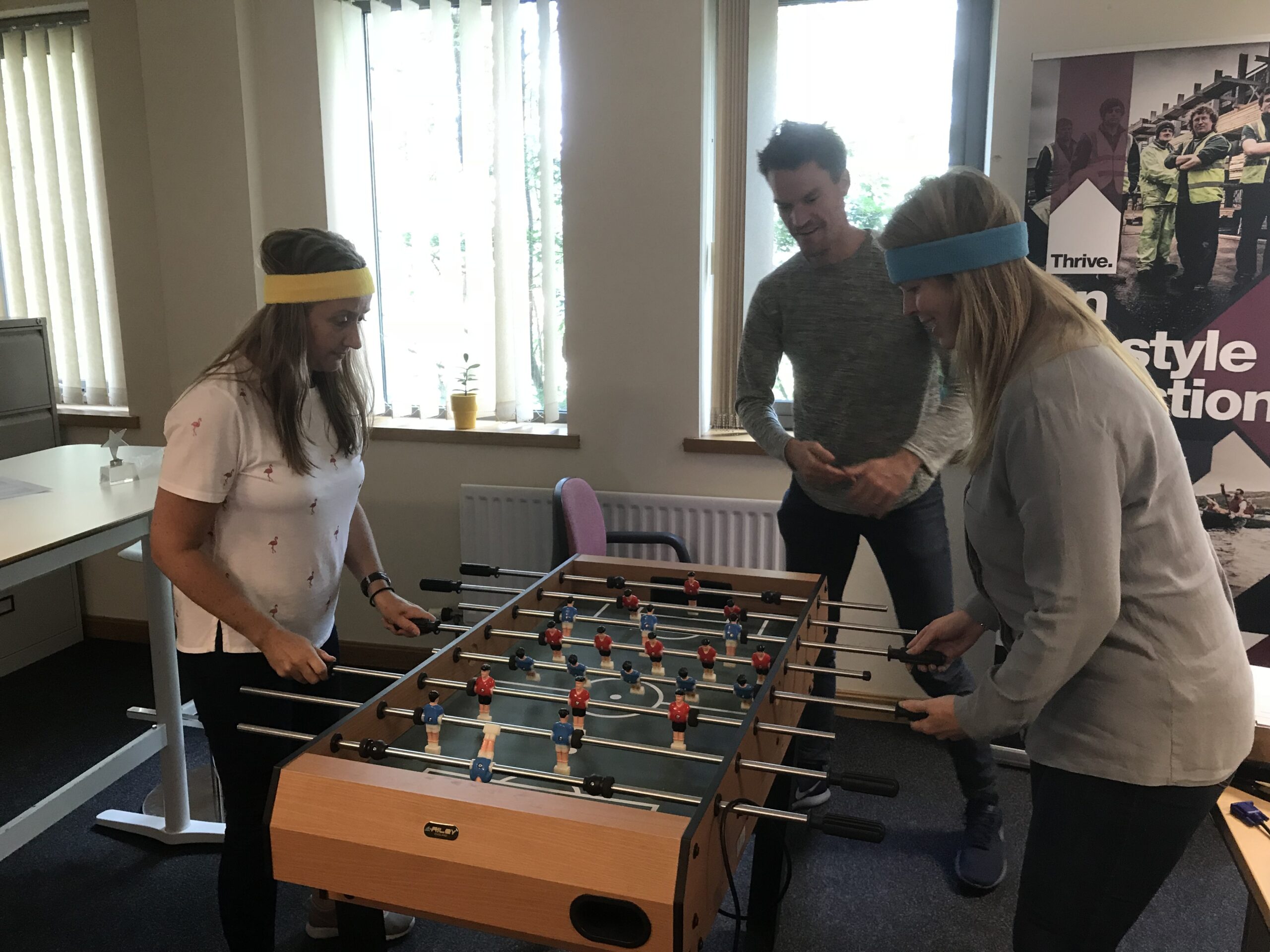 World Cup fever has reached the Let's Get Healthy office
It would be very hard to not be aware of the current sporting hype that is the 2018 World Cup!
With England playing this Sunday we have been getting into the competitive spirit.
In the office this week, teams have been drawn and headbands have been worn as the Let's Get Healthy team launched their own version of the Office World Cup (with the office table football).
With a golden replica trophy up for grabs the competitive spirit is high and everyone is taking part.
Research has shown that taking just 5 mins away from your desk, could reduce stress hormone levels, and improve energy, throughout the day.
If you need us to help with the wellbeing of your employees, get in touch on 01924 666295.