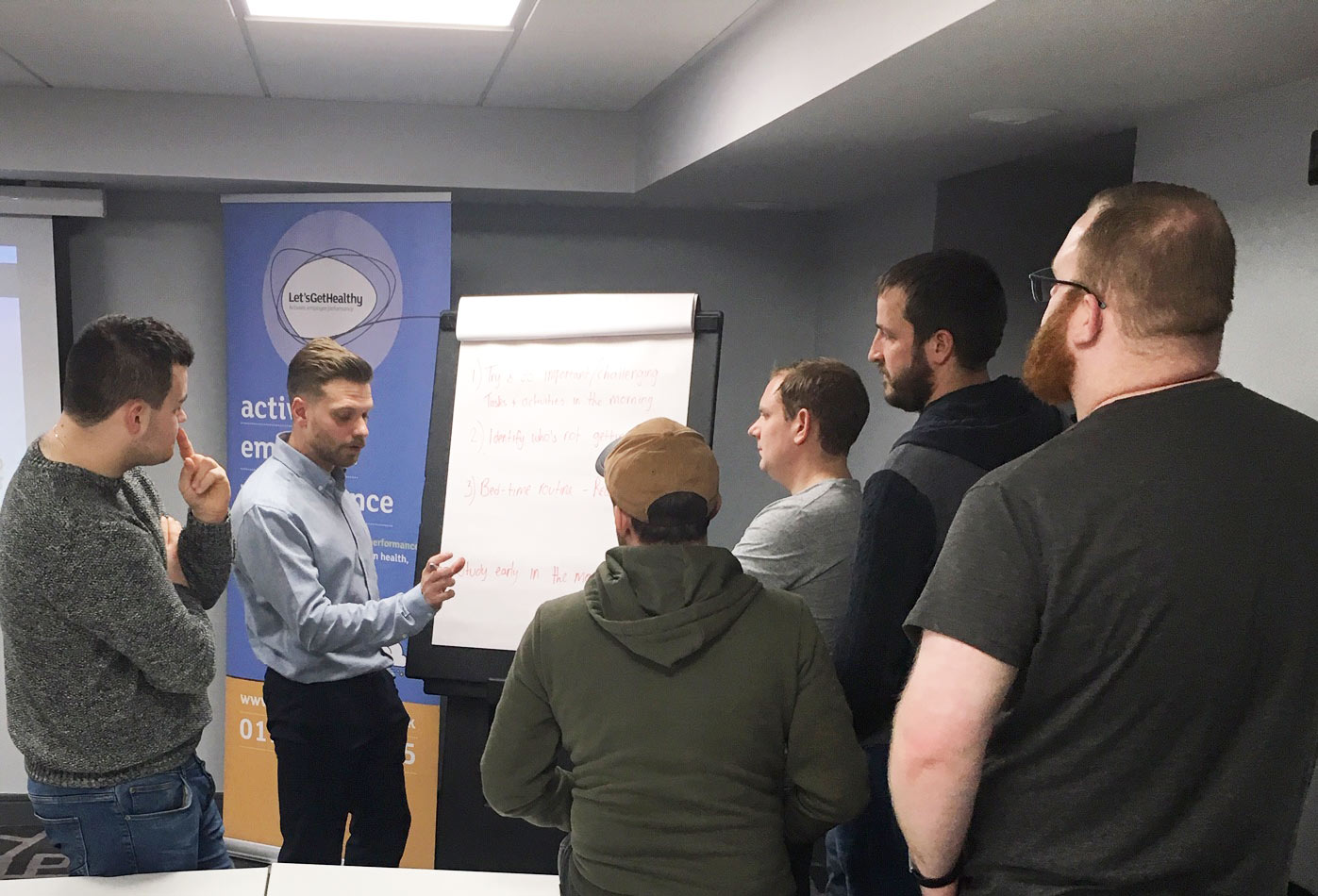 Helping future leaders be the best version of themselves
We recently provided training sessions to help future leaders at two national retail chains to be the best version they can be as part of their degree apprenticeship schemes. The sessions looked at the choice's employees make every day and the impact these have on colleagues.
Using the Corporate Athlete Model[1], created by Dr. Jim Loehr and Tony Schwartz, the sessions highlighted how physical energy, emotional energy, mental energy and sense of purpose, can help you to achieve peak performance at work and at home.
The delegates learned about the impact of stress on the brain, the effects of hydration and sugar on the body and the importance of sleep on recovery and repair and challenged delegates to consider changes they could make in all areas of their lives.
The delegates really valued the sessions, commenting: "Really interesting and useful session. Very relevant to experiences in real life situations. Really helpful and reassuring that feelings caused in times of change are natural and can be controlled.​"
"The session was extremely insightful and interesting, well structured and well delivered. It really gave me the motivation to rectify any issues I'm having with regards to mental wellbeing.​"
"Fantastic – really good to stop and think about change and reactions. I have learnt some really useful tips, especially for my sleep pattern​."
If your business would benefit from tailored, cost effective leadership and engagement training on the mental resilience of your teams, then get in touch on 01924 666 295.